OUR SERVICES
Automotive Services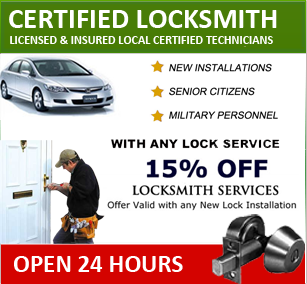 Commercial Locksmith Long Beach
Business security in Long Beach is a little different from home security. One thing that makes it different is that businesses are only open for a certain period of time, so once the doors close for the evening, they can be vulnerable. Businesses can also have more security issues; larger parking areas, larger building with hidden areas, and these are not always secure. Some businesses have doors that are mostly glass, so even if you have the best locks, this doesn't necessarily mean your building is safe. Many areas of Long Beach are also strictly commercial districts; because of this, businesses here can be even more vulnerable.
Commercial locksmith services can help business owners in a variety of ways. Instead of just installing locks, they can offer video monitoring, automatic motion sensitive exterior lighting systems, as well as sensors on doors and windows. They can also provide security systems that have keypad locks, which can be monitored from afar. In many cases, locksmith companies are able to monitor a variety of different problems, security issues, fire and smoke, as well as others. A good company will offer twenty-four hour monitoring, with technicians on call to get a hold of the right emergency services immediately.


If you have a business and are looking for these kinds of services, here are some tips to help you find one that will serve your needs the best. The first place to start when you are looking for a good Long Beach commercial locksmith is to find a company that is as local as possible. This way they can monitor your security system closely, and contact the right agency as soon as possible when there is an emergency. Also, you want a company that specializes in commercial businesses, with staff that will come in and assess your needs, offering the best security measures for your particular needs.
If you are looking for commercial locksmith services, go with the best, Long Beach Locksmith. Our professionals are ready to serve your business, no matter what your needs may be. We specialize in rekeying locks, setting up video surveillance, motion sensor lighting, and completing security systems. We have been in business for a long time, and have one of the best track records in the industry. Not only do we offer a full line of exterior services, but complete inside security as well. We will secure cabinets and safes, making sure all your sensitive documents are safe. We fix any broken lock, no matter what brand it is. We can install security monitors inside, to keep track of your employees. We can also install sensors on all your doors and windows, which is especially good for businesses with large garage doors, or ones that are mostly glass. So if you need a locksmith that has the same kind of professionalism as you, contact us today.